Guest Marketing
Stay in touch and engage your visitors by email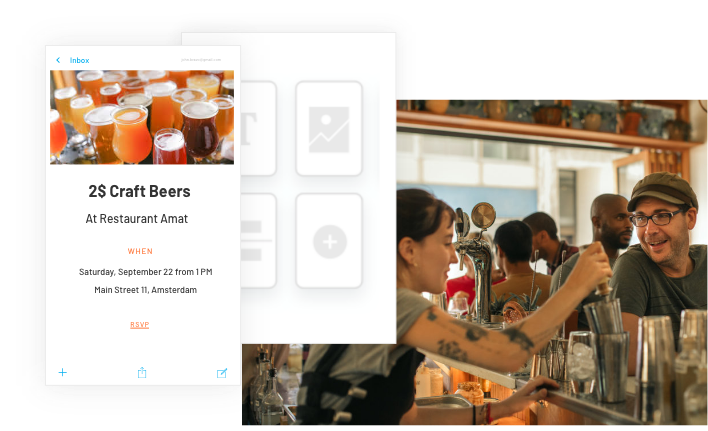 Repeat customers are your bread & butter.
STEP 1. Offer free Wi-Fi
Our plug-&-play router works with your existing Internet connection to provide free, secure Wi-Fi for your guests. No other hardware or installation is required.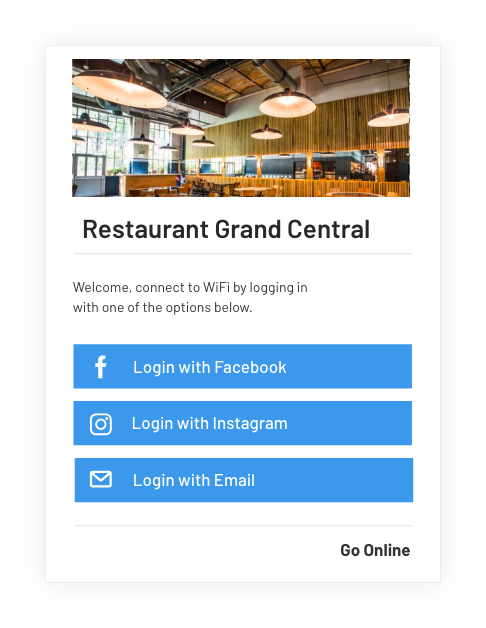 STEP 2. Collect contact info
Guests log onto your Wi-Fi with their email address or social account. Our system stores and protects this data for you in full compliance with the latest regulations.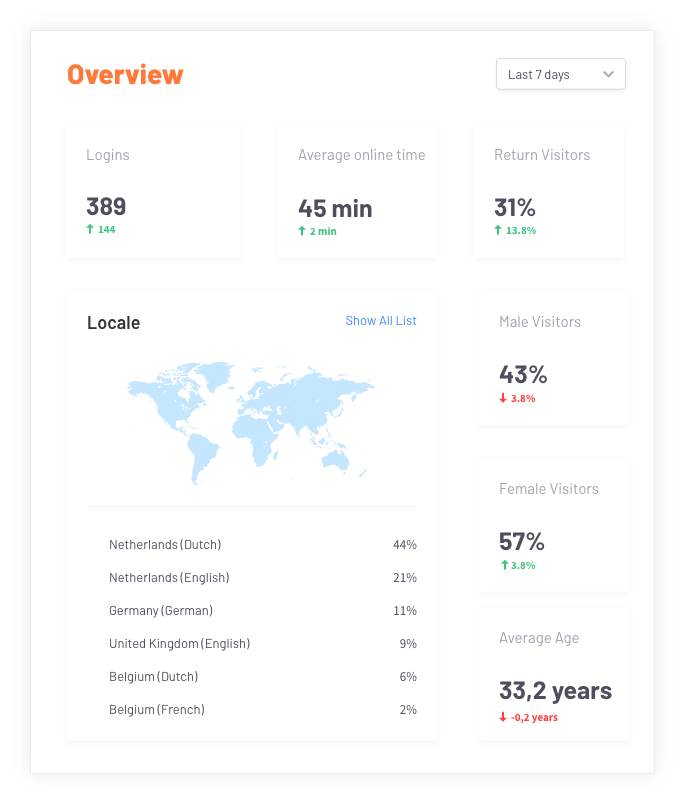 STEP 3. Stay in touch
Our dashboard lets you plan and automate messages like birthday wishes, menu changes, or seasonal offers. Set it and forget it!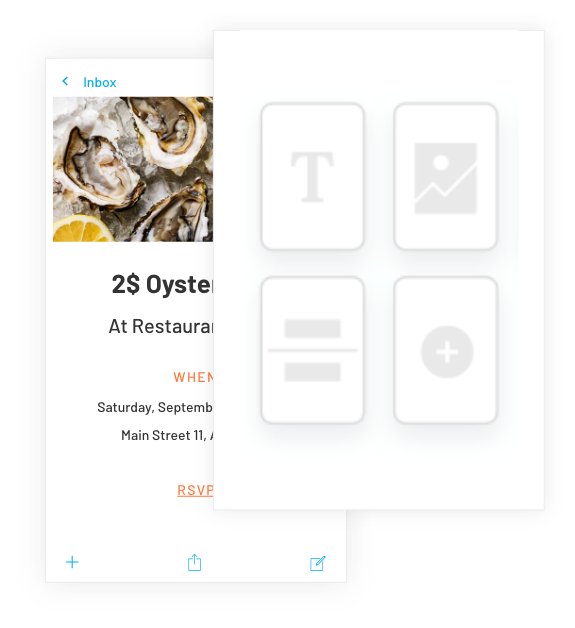 60%
Returning visitors make up for on more than 60% of your revenue
Repeat customers spend more per visit than first-time visitors
Personalised contact makes for better referrals and reviews and helps acquire new customers