Local Listing

Get found and control how you appear online.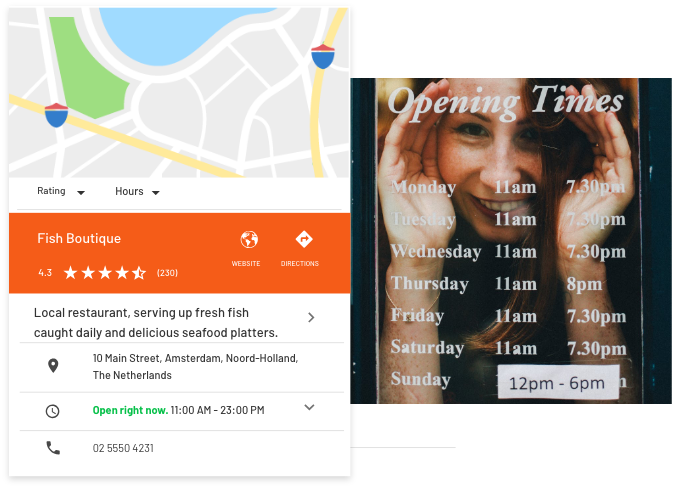 76% of local searches result in a visit within 24 hours.
STEP 1. Update your information
Keep everything updated in our dashboard, including your opening hours and holiday schedules. Don't worry, it's quick and easy.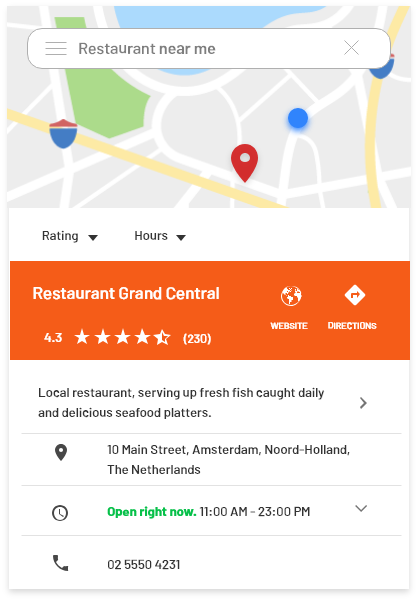 STEP 2. Spread the word
One click saves your update and spreads it across the Internet. We offer unmatched distribution to search engines, social media, review sites, apps, maps and more.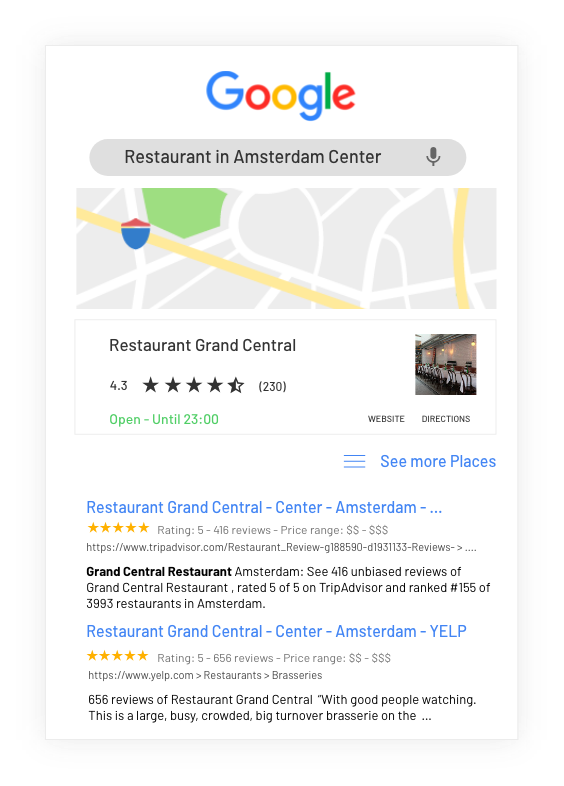 STEP 3. Welcome more customers
Accuracy matters. It improves your ranking so more people find and choose you. And less show up at the wrong time.