Boost je business: de kracht van online reviews
Vrienden en klanten vragen om een review achter te laten is niets nieuws; dat soort 'via-via'-marketing is al zo oud als de weg naar Rome. Kijk maar eens naar dit vintage voorbeeld uit 1948!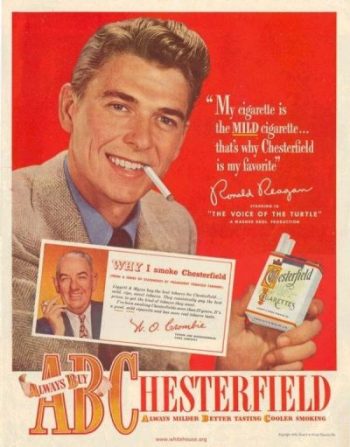 Dit trucje werkt nog steeds: authentieke, lovende reviews zorgen ervoor dat je goede zaken doet. De opkomst van social media heeft de toegankelijkheid, de effectiviteit en dus het belang van klantreviews alleen maar vergroot. Het enige verschil? Ze staan niet meer in de krant of in een brochure, maar op social media of op een reviewplatform.
Reviews zijn het nieuwe via-via
Nog niet zo heel lang geleden was een offline aanbeveling één van de enige manieren waarop mensen hoorden over een nieuwe zaak. En hoewel via-via aanbevelen nog steeds cruciaal zijn voor lokale ondernemers, heeft de opkomst van het internet drastische gevolgen gehad: zowel de manier waarop mensen een nieuwe zaak aan anderen aanbevelen als hoe die potentiële klanten dat te weten komen zijn compleet veranderd.
Tegenwoordig leest 97% van alle consumenten regelmatig online reviews voordat ze een lokale gelegenheid bezoeken. Maar liefst 87% van hen vindt dat even betrouwbaar als een persoonlijke aanbeveling van een bekende.
Toch kiest maar 36% van alle uitbaters ervoor om te investeren in review management, oftewel het inzetten van positieve reviews om het succes van en vertrouwen in hun zaak te vergroten (en tegelijkertijd de impact van negatieve reviews te beperken).
Klantreviews hebben ongekend veel invloed op zaken als search engine optimization (SEO), naamsbekendheid, positionering en zichtbaarheid. Nog niet helemaal overtuigd van het nut van review management voor jouw bedrijf? Lees dan vooral verder!
De harde cijfers
Zo kunnen online reviews jouw business een boost geven:
Klanten geven gemiddeld 31% meer uit aan een restaurant met reviews
Voor iedere hele scorepunt meer kun je de prijzen met 11% verhogen
Reviews versterken het vertrouwen van consumenten die jouw bedrijf online opzoeken met maar liefst 92%
Online reviews kunnen dus een enorme impact hebben. Maar let op: niet alle online reviews hebben ook dezelfde waarde voor je bedrijf. Dat geldt overigens ook voor de vele verschillende reviewplatforms. Hieronder zetten we de belangrijkste op een rijtje. Deze platforms komen potentiële klanten sowieso tegen als ze jouw zaak online opzoeken: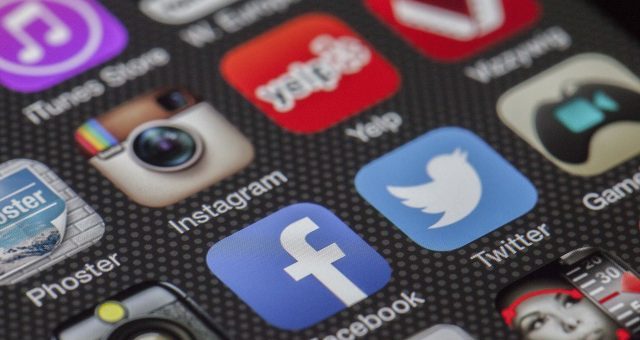 Google Reviews
Google Reviews is het snelst groeiende reviewplatform, dus is het erg belangrijk dat je begrijpt hoe het in elkaar zit. Deze reviews zijn namelijk direct zichtbaar als een gebruiker zoekt op een specifiek soort restaurant in de buurt. Consumenten hoeven niet eens meer te zoeken op ratings en reviews, die staan er meteen al bij. Ze hoeven er alleen maar op te klikken.  Uit onderzoek blijkt dat 64% van alle consumenten eerst zoekt op reviews voordat ze ergens heengaan. Maar liefst 56% klikt op de Google rating om het volledige overzicht te lezen.
Yelp Reviews
Op dit door gebruikers gegenereerde reviewplatformruim vind je ruim 115 miljoen reviews en 145 miljoen maandelijks terugkerende gebruikers. Daarmee is het één van de eerste bronnen potentiële klanten die op zoek zijn naar betrouwbare informatie over nieuwe restaurants, winkels, schoonheidssalons, et cetera. Iedere ster die je er op Yelp bij krijgt kan tot wel 9% meer omzet betekenen!
Facebook Reviews
Naast Google heeft ook Facebook op dit gebied een enorme groei doorgemaakt.
De laatste jaren zoeken consumenten steeds meer het contact met horeca via social media en Facebook is nog altijd het populairste social-mediaplatform. 74% van alle consumenten geeft aan Facebook te gebruiken om meer informatie over horeca te vinden, onder andere door het lezen van reviews. Daarom is het van groot belang dat jij als uitbater je Facebookpagina goed in de gaten houdt.
Door al die verschillende reviews en platforms kan het erg lastig zijn om het overzicht te behouden, dus raden we je aan om een review management tool te gebruiken. Met zo'n tool verzamel en beheer alle reviews op één plek, zodat je een hele tijd bespaart.