Waarom zijn online beoordelingen belangrijk: 5 (niet zo voor de hand liggende) redenen
Klantenbeoordelingen blijken een van de belangrijkste factoren te zijn voor de geloofwaardigheid van je bedrijf – en een krachtig marketinginstrument.
Om je inkomsten te verbeteren, moet je ze goed gaan gebruiken. Blijf lezen om 5 redenen te ontdekken waarom online reviews cruciaal zijn voor je bedrijf.
1. Gratis Feedback!
In het digitale tijdperk geven mensen je gratis en to the point feedback, met online reviews!De kracht van online reviews is eindeloos: dankzij goede reviews kun je je sterke punten omarmen en, bij het delen van positieve feedback, je team motiveren om het beter en beter te doen. Dankzij negatieve recensies kun je daarentegen wel problemen en zwaktes van je bedrijf identificeren en verhelpen, zodat je je klanten de beste ervaring kunt bieden.
2. Ze helpen je meer mensen te bereiken
In het tijdperk van digitale mond-tot-mondreclame controleren mensen normaal gesproken online reviews voordat ze een aankoop doen.
Bekijk enkele gegevens:
91% van de consumenten leest regelmatig online reviews
49% zou geen hotel boeken zonder beoordelingen
62% beschouwt online beoordelingen als de meest invloedrijke factor bij het maken van een restaurantreservering
88% vertrouwt zowel op online beoordelingen als op persoonlijke aanbevelingen.
Verwijzingen van vrienden of kennissen hebben altijd al een aanzienlijke invloed gehad op de aankoopbeslissing, alleen wordt met het internet de cirkel van vertrouwen aanzienlijk breder. Online reviews zijn uitgegroeid tot het visitekaartje van je bedrijf. Waarom? Ten eerste, zoekmachines en review sites zijn in toenemende mate bezig met het optimaliseren van controles en het voorkomen van blufgedrag van gebruikers. Bovendien moet je je klanten niet onderschatten: ze zullen het waarschijnlijk merken en de geloofwaardigheid van je bedrijf zal instorten. Focus in plaats daarvan op het krijgen van meer echte beoordelingen: lees 7 tips om meer beoordelingen van je klanten te krijgen.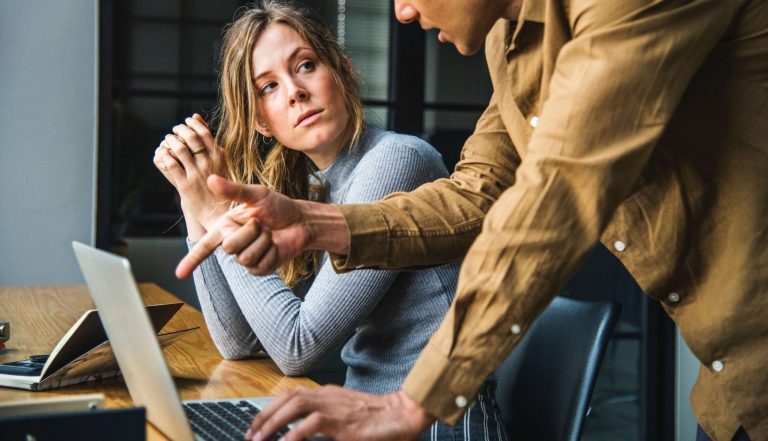 3. Negatieve beoordelingen (soms) verbeteren je geloofwaardigheid
Het gaat niet alleen om positieve beoordelingen: ook de negatieve zijn een potentieel voordeel voor je bedrijf. Hoe? Het geven van een breder, organisch beeld van je product of dienst. Volgens onderzoek zou 95% van de consumenten zich niet bezighouden met een bedrijf met alleen positieve beoordelingen, omdat ze een te eenzijdig beeld van het product of de dienst krijgen. Het is echter van cruciaal belang dat je negatieve beoordelingen met succes beheert.
4. Ze stimuleren je SEO (Search Engine Optimization)
Google houdt van reviews. Inderdaad, ze zijn een van de meest invloedrijke factoren als het gaat om het rangschikken van je bedrijf in de zoekresultaten. Google verzamelt en scoort het aantal en de kwaliteit van je reviews om je positie in de zoekopdrachten van gebruikers te bepalen. Dus, om meer potentiële klanten te bereiken, zorg ervoor dat je al je beoordelingen goed controleert en beheert.
5. Ze verbeteren je lokale vindbaarheid
Net als bij organische zoekopdrachten vertrouwt Google op beoordelingen bij het rangschikken van de resultaten op Maps (lees Hoe Google beslist wat op Maps te tonen om meer te weten te komen).
In tegenstelling tot wat je zou denken, is nabijheid slechts één van de vele factoren die bij het proces betrokken zijn: de klantbeoordelingen lijken een meer beslissende invloed te hebben op de ranking.
Het kan zijn dat een bedrijf dat verder weg is van de locatieterm van de zoekopdracht wordt weergegeven boven de jouwe, alleen maar omdat het betere beoordelingen heeft. Daarom moet je zich zorgen maken over online beoordelingen om je lokale vindbaarheid te verbeteren. Lees waarom lokale vindbaarheid belangrijk is voor je bedrijf en ontdek hoe je beter gevonden kunt worden door je