Reviews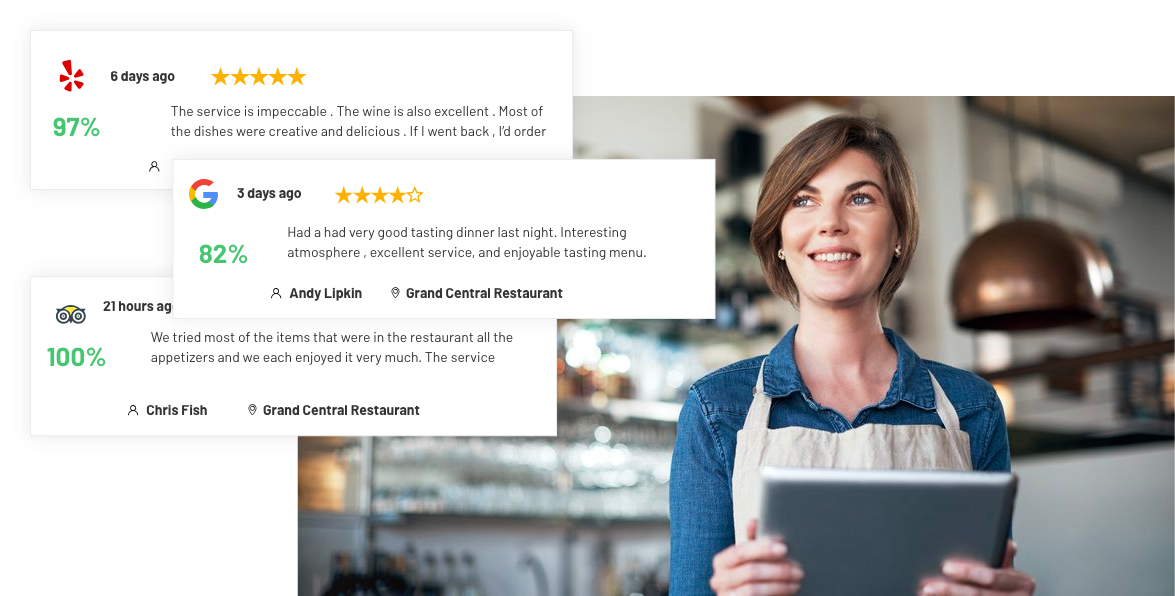 Love them or hate them, online reviews are key to success.
Save time and hassle: manage and respond to all your reviews in one central location.
Collect more and better reviews to boost your rankings with automated review requests.
Compare results with competitors and get actionable insights on how to stay ahead.
STEP 1. Read & respond
We collect and categorize reviews by topic, tone, and response. Know what they think of you and respond directly from our dashboard.
STEP 2. Boost your ranking
Reviews help identify areas for future improvements. And simply responding to them will raise your ranking on review sites.
STEP 3. Get new reviews
Check in with your customers by asking for direct feedback by email. Then invite satisfied visitors to write reviews on their favorite websites.
✮
Research shows that a one-star higher rating leads to a 15% more revenue.
87%
87% of consumers rely on online reviews when choosing a local business.
⇧
Just responding to reviews automatically improves your ranking
Get reviews and a better ranking on: