Taken aback by a negative review? Use these 10 tips to respond.
If you're still wondering whether online reviews really impact your hospitality business, read our article Why online reviews matter? 5 simple reasons.
The short answer is yes, they do. Online reviews have a considerable influence on your hospitality business – as well as your revenue. With 84% of consumers relying on online reviews as much as on personal recommendations, it is crucial that you constantly monitor your feedback channels in order to keep the overall quality high and attract more guests to your venue.
Unfortunately, reviews aren't always positive, and you must handle the negative ones, too, to prevent your online reputation from collapsing. So, how to deal with negative reviews? Let's start with an overview of the don'ts.
Do not remove negative reviews

Do not leave negative reviews unresponded

Do not start an argument in the review's reply
Swiping the problem under the carpet?
When you see a bad review on your business' page, your first impulse may be to delete it, so that other potential customers will not be affected by it. Wrong! Before you get desperate trying to hide all the negative comments, take a deep breath. Bad reviews are not a problem, rather an opportunity. You just need to understand how to take advantage of them.
Management responses are the key
By adding management responses to negative reviews, you show guests that their opinion is important. This way, you can solve the negative experience together with the guest, who would then be able to revise his or her review. Guests appreciate it when something is actually done based on their assessment.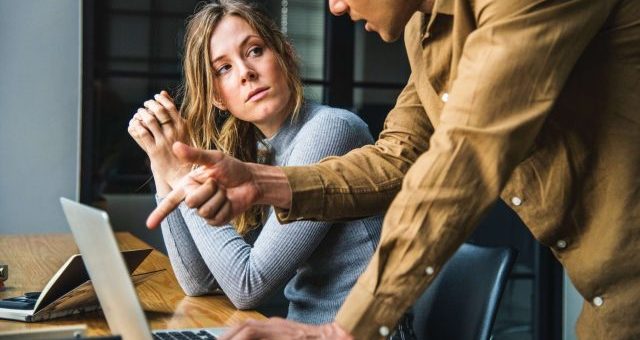 Don't take it personally
!
As a dedicated hospitality owner, it's difficult for you not to personally feel offended by a negative review. However, make sure that you don't get angry as it does not solve the problem. Instead, focus on making the dissatisfied guest feel heard and considered: show them you take their opinion very seriously. Only this way you can control dissatisfaction and not let the negativity affect your online reputation.
Here are 10 tips to add proper management response to your negative reviews.
1. Stay calm
If you receive a negative review, first take a breath and count to ten. It may well be that you remember the guest's visit and in your experience, nothing was wrong with it. Either way, it's absolutely normal to give an emotional reaction: you're passionate about your job and sincerely want the best for your guests. We know that.
2. Keep a list of default responses
When dealing with a dissatisfied customer, it helps to have a set of default responses ready that you can use to respond. These ready-made responses should only give you a starting point for writing a response: it's important that you focus the response to resolving the exact issue the guest has addressed.
3. Respond to negative reviews all the time
Not responding to a review is a response as well. Everyone who sees the bad judgement will assume that you don't care about the opinion of your customers. Answering complaints, instead, can help to increase the loyalty and trust of guests in your business.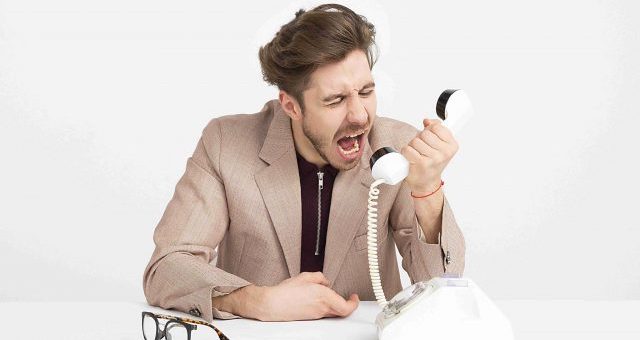 4. Be as fast as you can
On the internet, customers expect an almost immediate response. It is important to answer and solve the problem quickly and at once. Often an angry guest just wants to be heard, and if you show that you take their complaint into consideration, sometimes that is enough to satisfy them. Customers who receive successful first- contact troubleshooting are twice as likely to walk into your location in the future.
5. Put a face on it
Write your management response as a person. Work to personalize your response so that your guests feel that your business is made up of people. Giving names and faces to experiences help to make your visitors feel more welcomed and considered.
6. Resolve the issue
Do not only respond to the negative review but actually solve the problem. In some cases, it may mean asking the customer to contact you by phone or to stop by at the location so that you can discuss it personally. By addressing the issue, you also show other potential customers how important it is for your business to satisfy your guests.
7. Ask someone to read along
When responding to reviews, it is useful to have an impartial third party read the response before you place it online. Ask a friend, relative or colleague to check your response for message and tone to make sure it cannot be interpreted ambiguously.
8. Find the positive in the negative
If you receive a bad review, really look at what the person is writing. Were they dissatisfied with an employee? Did your services deliver below expectations? If you evaluate what the customer has said accurately, you can discover patterns or bigger issues you need to work on within your business.
Try to look at the positive side of a negative review: take this opportunity to understand what your company could do better.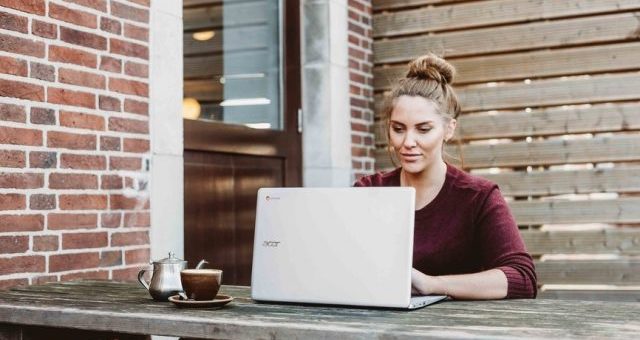 9. Move the conflict to the private sphere
More and more people are using social media and review sites to express their opinion and read other persons' reviews. When responding to a dissatisfied guest, don't forget that everything that's written is visible to everyone.
Ask the guests to contact you directly so that you can deal with the problem via email or telephone. Even if the person doesn't respond, anyone who reads the interaction will see that you've tried to fix the situation. This is an important step toward building trust among future customers.
10. Ask for a second chance
If you have worked closely with a dissatisfied customer to resolve the situation, politely ask him to update/adjust his review to indicate that the situation has changed.
Recap: the elements of a good response
Start with a personal salutation

Repeat the above-mentioned problem

Thank for the feedback and apologize for the problem

Find a solution to the problem

Invite the person to come back to the case

End with your name and function in the case.
Does all this sound tricky to you? Don't worry – you're not alone.
You may want to consider a review management tool that allows you to monitor and respond to all the reviews from one unique platform. TripAdvisor, Booking, Yelp, Google reviews, all from one platform.
Interested? Leave your email below and we'll get in touch with you.
Keep the seats from getting dusty. Attract more now with SO Connect's Reviews!