7 Bar promotions to speed up your slow nights
Does your bar need a boost up? Promotions can be a great idea for generating buzz about your venue, especially during the week. They include events, discounts, theme nights that help you get people talking – and walking into your place.
Mix it up, be creative. In this blog post, we will try to get you inspired with 7 buzzworthy, sales-driving bar promotion ideas to pull in midweek crowds.
Know your guests first
Yes, we know: we are calling out the obvious, but it's never enough – no promotion is successful without first targeting your customer base. Running a promotion that doesn't pique the interest of your audience is a waste of time and energy: that's why it's crucial that you first get to know and understand your guests. Who are they? What do they want?
There are several ways to do that: some market research, for example. But let's be honest. It's a very expensive and time-consuming solution. Instead, we suggest you use a social WiFi that will collect a huge amount of customer data for you, fully automated. You can easily find out the age, gender and language distribution of your guests, as well as the number of return visits and what times your venue get busiest. Eventually, you can use this comprehensive database of data to target your customer base and tailor your bar promotions on your guests' preferences.
Once you have some valuable insights, you can start planning promotions and theme nights that will increase your bar rush. Let's dive into that.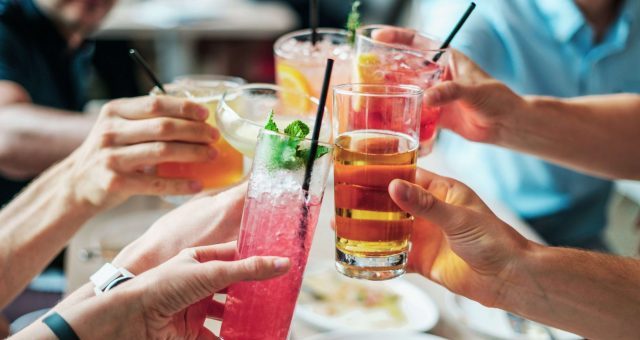 1. Drink specials.
Offering discounted prices for specific drinks or quantities of drinks is a popular choice for bars. For example, beer specials during sporting events almost always attract a crowd (you can also offer pitcher deals to encourage big groups to purchase beverages).
Another option is to choose your guests' favorite mixed drink (e.g. Gin Tonic) to be special for a specific night (e.g. Thursday night). Pick a discount method, such as buy-two-get-one, and start advertising on social media. The rest will follow!
Tip: How to discover your guests' favorite cocktail? Include a survey in your newsletter.
2. Food specials.
Customers love matching their drinks with tasty starters or finger food. Pick one and pull off a themed night in which your lucky guests will get discounted nachos, chicken wings or taquitos with drinks.
Tip: Choose a spicy finger food to make your guests compensate with beer!
3. Games nights.
Get them some entertainment! Ping Pong, billiard, some trivia games or songs competitions are a great way to get your night started.
Tip: Offer gift cards for game winners, for example, a free dinner at your place. This solution will encourage healthy competition and help you create repeated customers.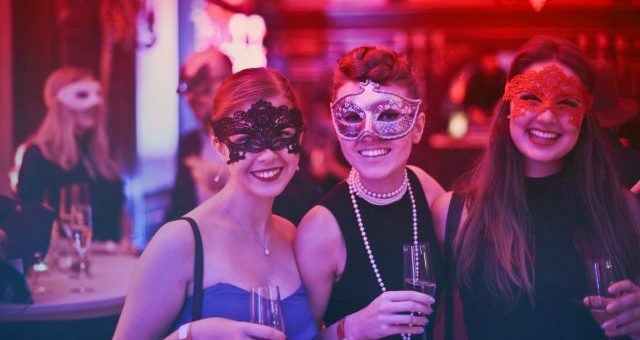 4.Open Mic nights.
Designate one night a week for your Open Mic Comedy or Storytelling night. Your guests will be incentivized to come to your place: they'll get some fun and distraction from their busy week, combined with your great food and drinks. Sounds like a perfect night!
5. Live music. 
Make your bar the home of music and performers. Invite local bands or artists every week on some specific days. Don't forget to generate buzz around the band or artist on social media!
6. Seasonal promotions.
Timing is everything! Create Bar promotions based on the calendar, such as a Welcome Spring party on the first day of Spring, March 21st. Celebrate the arrival of the warm season with a brand new drink menu: include summertime cocktails (frozen fruit Margarita, fresh mint Mojitos) and refreshing shandies (beer, lemonade).
When you're out of ideas, you can still celebrate a totally random event: there are dozens of crazy holidays for every day of the year! For example, did you know that February 9th is International Pizza Day? What a golden occasion to pull a pizza-focused bar promotion! Get inspired with this calendar of offbeat holidays.
7. Speed dating meet-ups.
Hosting a speed dating night is an excellent way for your bar to make guests socialize while also attracting new patrons (you can also charge a participation fee that will increase your revenue). Make sure you set up a gathering that's fun and relaxing enough for your participants: when the event is finished, it will come naturally to stay and enjoy themselves in your venue!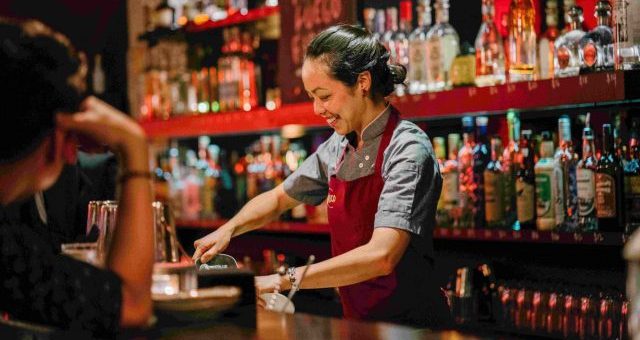 Now that you have the ideas, it's time to think about promoting your…well, promotions. Here are the most effective ways to generate buzz around them.
Create an Email Newsletter. Create a weekly or monthly newsletter to keep your guests posted on your upcoming events and promotions. Read here some great tips to create a successful newsletter your guests can't help but open.
Be active on Social Media.

Social media is the ultimate

word-of-mouth, and nowadays the most effective form of marketing for your business. It's vital to create an online presence and promote your bar through social channels: use Facebook to sponsor events (its algorithm will reward you), Instagram to share beautiful pictures of your menu special, Twitter to engage customers. Always keep an eye on your reviews: that's the first thing your potential guests will check after bumping into one of your posts. Read here the importance of online review for your bar.
Want to learn more? Leave your email below, we'll get in touch with you.